About Sort Out Your Site – How Web Support Works
Here you will be able to find information on how to really make the Web work for you.
Whether you are an individual using the web to promote your services, or a business needing help with structuring complex information, Sort Out Your Site can give you the web support you need.
You won't be baffled by technicalities. If you don't want to know how
something works, no-one will insist on telling you!
You will be listened to, your needs will be analysed, and at every stage you will have
as much or as little involvement as you wish with the process of meeting
those needs.
Based near Tamworth in the Midlands, we're not geographically limited and have successfully worked with people we've only met in the virtual world.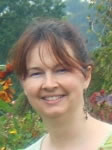 Caroline Hogarth set up Sort Out Your Site when she realised that web technology can help most, if not all, businesses to be more successful.
She also realised that there is often a gap between technical enthusiasts who get too involved in the tools, and business people who think there might be something in this web stuff, know what their business needs, but haven't a clue what those techie chaps are on about.
Of course the techies are also getting frustrated here – "why don't they understand what I'm telling them? Nobody loves me!"
Caroline has valuable experience of facilitating in these circumstances. Whilst working for a large blue-chip multinational corporation, she facilitated the establishment of a structured suite of over 20 intranet sites intended to help scientists share information and work as global teams. During this exercise she had to work with IS professionals, consultants, senior managers, scientists and editors from 7 sites in 3 different countries.
On a different scale, she also works with small firms whose web-sites are a key element of their marketing effort. Here she takes great care to find out about the nature of their businesses, and what is really important to them, recognising that each firm operates in its own unique circumstances.
"Caroline has a natural talent to build relationships with people from different areas, she is not afraid of asking for help or giving advice herself.  She is a "bridge builder"  that can liaise with scientists, techno-freaks etc and has the ability to translate whatever language so it becomes understandable for "computer illiterates". This latter ability is an asset rarely seen in a high-tech industry."

Senior manager, global pharmaceutical company
Sort Out Your Site specializes in bringing that kind of cross-functional thinking into smaller businesses. There is no reason why independent consultants and service providers shouldn't have websites which are as effective as those of big multi-nationals.
Some Useful Resources
Balancing Business – an organisation dedicated to helping people who want to work flexibly. Midlands based. See their site here
WIRE – Women in Rural Enterprise. The website has some very useful information on running a business, even if you're not part of their target demographic. Wire Website.
Vinehouse essential – an excellent resource with a wealth of information on objective setting, very helpful for defining the purpose of your website. Also contains resources on a variety of people-management topics. Find their website here