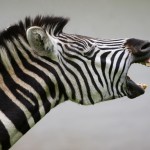 Capturing Conversations
I first came across forums in connection with one of my hobbies. Here at last was a means of communicating across the world with the otherwise isolated fellow-enthusiasts I'd longed to make contact with. Essentially, a forum or bulletin board is a way of capturing conversations on the internet. Unlike chat-rooms (or instant messaging services) where the individual messages are generally short and disposable, on a forum you can often include articles or instructions for discussion, and the responses are all captured and can be further organised if necessary into separate conversation "threads".
Uses
Now if you think about it there are several ways in which capturing a conversation could benefit your business. This is a way of engaging and consulting your customers with relatively little effort or cost after all.
Here are some ideas. I'll develop these in more detail in later posts.
1. Technical Support
Support fora are very popular in the IT world in particular. What a great idea to tap into the combined expertise of all the users of your particular product. You may well find that ideas are generated for new uses for the product, you will certainly pick up any signs of recurrent problems or weak areas, and so often enthusiastic users will come up with new ideas for incorporation – "It's great but I wish it could do…"
2. More Ways To Use…
Sell something that can be made into something else? This could include foodstuffs or craft materials. A forum can be an excellent way to collect suggestions for recipes or patterns. You can seed it yourself and ask for contributions from customers – you could give prizes or discounts to encourage quality contributions.
3. Feedback
To be  used with caution and a stiff upper lip!
Feedback from customers is known to be a great influence on potential purchasers. How you answer the feedback is key – if there is a complaint or dissatisfaction you'll need to deal with it, and publish the results. However if you're really serious about your customer service and product quality, this could be a powerful tool in your favour.
4. Building Credibility
Particularly useful for consultants who are basically selling information and their own expertise. If you set the scene by creating a series of articles and then inviting comments to which you respond, you are establishing your own expertise and developing that essential sense of relating individually to potential clients.
Don't forget that if any of these forums are directly connected/part of your website, then all the information that is generated on the fora will contribute to your search engine optimisation efforts. Just imagine, loads of new, keyword-rich  content that you haven't had to write yourself!
Read more information about membership sites here.